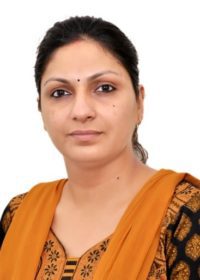 Anjali Tandon
Associate Professor
[email protected]
[email protected]

Anjali Tandon is an Associate Professor at the Institute for Studies in Industrial Development (ISID). Her doctoral thesis is on structural changes and energy use in the Indian economy using Input-Output models with special reference to India's international trade. As part of her M.Phil dissertation, she has specialized on India-China merchandise trade. She holds a Masters degree in Applied Operations Research and Bachelors in Mathematics.
Prior to her joining ISID, she has worked with the National Council of Applied Economic Research (NCAER) and the Indian Institute of Mass Communication (IIMC). She has been the recipient of the ICCSR doctoral fellowship. She was a visiting researcher at the University of Melbourne in August, 2010. She is a contributor to the Global Trade Analysis Package (GTAP) version 8 database of Purdue University, USA.
Anjali has a work experience of 20 years in the different areas. Her research interests include trade, FDI, industry, domestic agriculture policy and energy. She has authored academic papers in reputed refereed national and international journals, and also presented papers in seminars and conferences.
Reseach Interests : International trade, FDI, industry, domestic agriculture policy and energy.