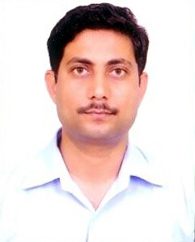 Akhilesh Kumar Sharma
Assistant Professor
Dr. Akhilesh K. Sharma is a Development Economist. At present, he is Assistant Professor at Institute for Studies in Industrial Development, New Delhi. Previously, he has been affiliated with Institute for Human Development, New Delhi and Institute of Economic Growth, New Delhi.
Dr. Sharma has obtained his doctoral degree in Economics from Banaras Hindu University. He has achieved international award in the category of young scholars from Alfred Nobel Charity Fund in 2011. He has achieved Jawaharlal Nehru Memorial Doctoral Fellowship during his Ph.D.
Reseach Interests : Small enterprises, unorganised sector, labour and employment.