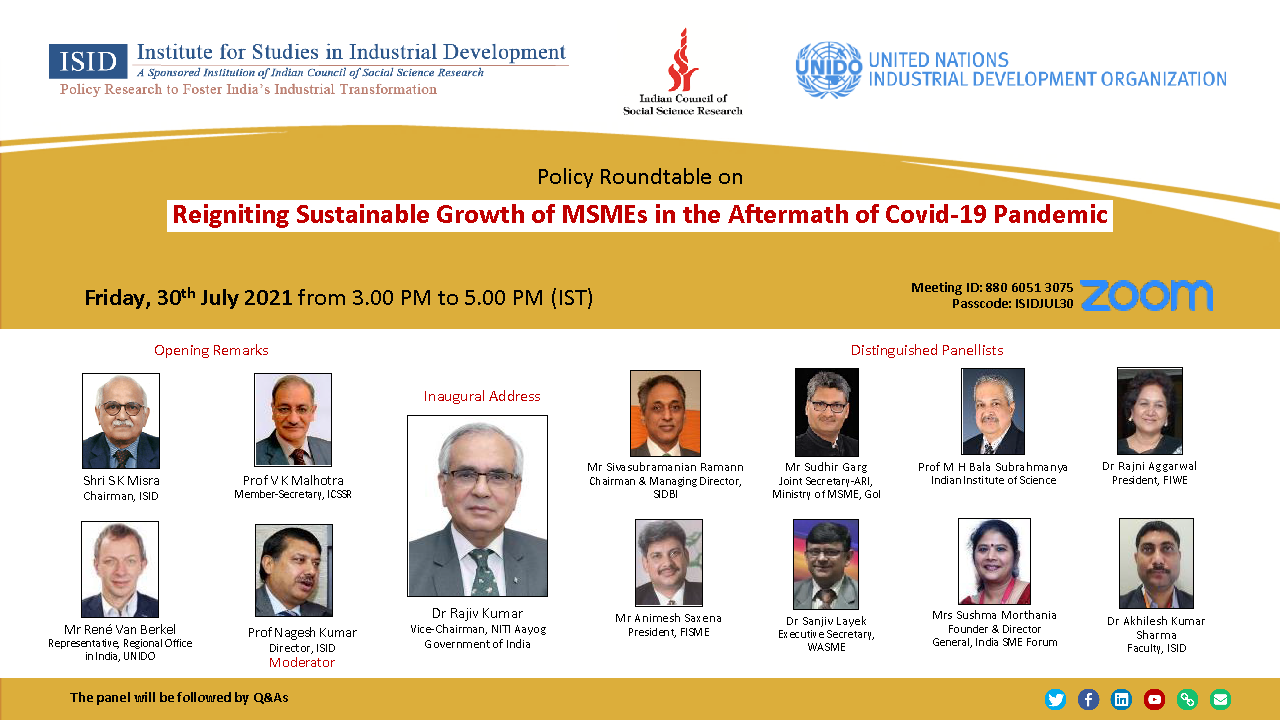 Micro, small, and medium enterprises (MSMEs) form the backbone of the Indian economy. With 45 percent share of manufacturing output, around 48 percent of exports, and over 30 percent share of gross domestic product, MSMEs provide employment to about 111 million people, especially from weaker section of society. They are key drivers of inclusive and sustainable economic growth and poverty reduction and breeding grounds for entrepreneurship. Given that majority of MSMEs are informal, they have been the worst affected from lockdowns imposed during the Covid-19 pandemic. While many of them had to close down their businesses, others had to scale down their operations because of demand and supply constraints.
In order to support the weaker sections of the society and small businesses and to revive the economy, in May 2020 the Government of India announced Atmanirbhar Bharat relief package of Rs 20 lakh crores, including credit infusion to MSMEs, reduction in interest rates, and loan moratoria. The MSME definition has also revised with a composite criterion in terms of turnover and investment in plant and machinery for both manufacturing and service enterprises. The limits of investment have also been increased which enabled some larger firms to fall in the category of MSMEs. Although the package focuses on MSMEs and village industries, its effectiveness has been limited by the high degree of informality in the sector. With the gradual opening of the economy, businesses have begun to revive, although the uncertainties concerning a possible third wave of the pandemic remain.
Even before the pandemic hit, MSMEs had been facing many challenges for their sustainable growth. The major constraints besides high informality includes access to credit, access to modern technologies, access to market, and lack of skills. A coordinated pro-active approach is needed to reignite the sector to achieve its potential and make it more sustainable, inclusive, and resilient for future shocks.
In order to understand the perspectives of the various stakeholders (including policymakers, entrepreneurs, business associations, and academia) and to outline polices for the robust and sustainable growth of the MSME sector in the aftermath of Covid-19 pandemic, this policy roundtable was organised virtually on August 30, 2021 by ISID in collaboration with ICSSR, and UNIDO. The opening remarks were delivered by Mr S K Misra, Chairman, ISID; Prof V K Malhotra, Member Secretary, ICSSR; and, Mr Rene Van Berkel, Representative of UNIDO. Dr Rajiv Kumar, Vice Chairman, NITI Aayog delivered the keynote address. Distinguished panellists included Mr Sivasubramanian Ramann, Chairman & Managing Director, Small Industries Development Bank of India ; Mr Sudhir Garg, Joint Secretary, Agro-Rural Industries, Ministry of MSME, Government of India; Prof M H Bala Subrahmanya, Department of Management Studies, Indian Institute of Science; Dr Rajni Aggarwal, President, Federation of Indian Women Entrepreneurs; Mr Animesh Saxena, President, Federation of Indian Micro and Small & Medium Enterprises; Mrs Sushma Morthania, Founder & Director General, India SME Forum; and, Dr Akhilesh Kumar Sharma, Assistant Professor, ISID. The discussion was moderated by Prof Nagesh Kumar, Director, ISID. The event was attended by around 200 participants from the country as well as abroad. The policy roundtable was coordinated by Dr Akhilesh Kumar Sharma.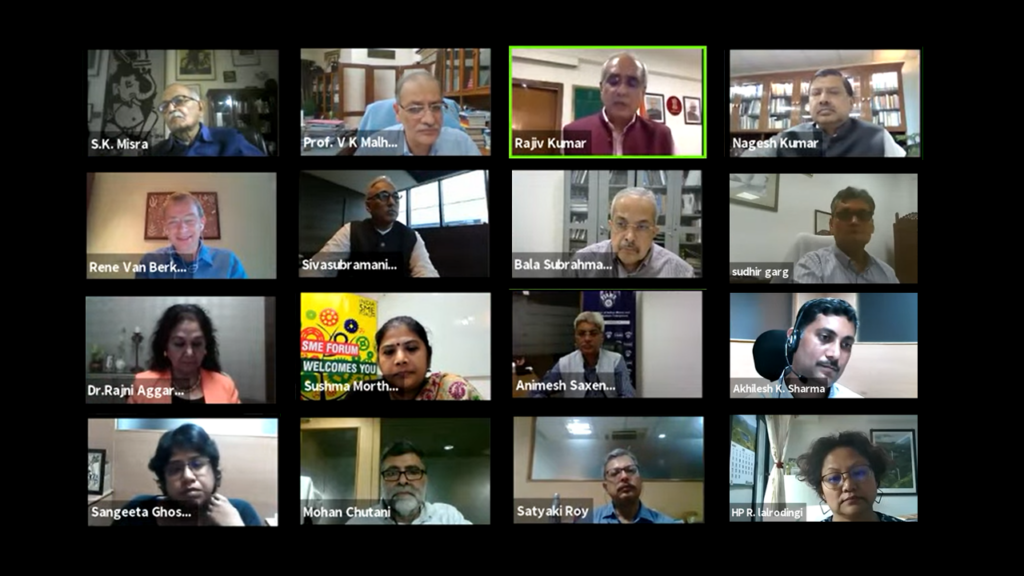 Media coverage of the policy roundtable