About the ISID Library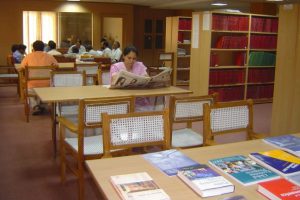 The ISID library maintains a specialized research library containing a rich collection of books, journals and reports primarily in the areas of industrial economics, foreign investment, employment & labour, media, corporate sector and related subjects. The library through its collection aims to provide an overall perspective regarding current issues and developmental policies to meet the needs of the users.
Collection
The collection includes the Bombay Stock Exchange Official Directory, publications of Department of Company Affairs, Dun & Bradstreet???s Who Owns Whom, and Jane???s Major Companies of Europe, publications of GATT/WTO, Reserve Bank of India, World Bank, UNCTAD, CMIE (EIS), NSSO, CSO, and Census etc. Its collection also includes Handbook of Economics Series (59 volumes???view list), New Palgrave Dictionary of Economics (8 volumes), Encyclopaedia of Cities and Towns (27 volumes), The United Nations Library on Transnational Corporations (20 volumes) and reports, official documents such as policy statements, reports of committees, commissions and working groups, plan documents, statistical sources, acts, rules and guidelines.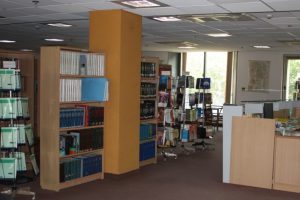 The collection of unpublished documents consists of conference proceedings and papers, research reports, and working papers from various organizations. The library also holds a rare collection of prospectus of more than 6,000 companies issued at the time of public issue.
The library has a sizeable collection of both electronic databases and video cassettes of documentary films which include National Sample Survey (NSS) – Unit Level Data, Annual Survey of Industries Vol. I & II (ASI-EPWRF), National Accounts Statistics (EPWRF), Census 2001, First Sources (Financial data of 25,443 Indian Companies), ASI-Pharmaceuticals data (1993-94 and 2000-01), CII (Directory of Members), BSE Price (1999-2000), Company Directory (Series 5.0 & 7.0), Private Corporate Sector in India- Selected Financial Statistics (1950-51 to 1997-98-All Industries), Directory of Indian Engineering Exporter 2005, Directory of Member???s 2005 (CII), EXIM, Customs Tariff (2004-05), WDI 2007,DTR-China (2003-04), ADO(2001), Small Scale Sector: Technology, Employment and Competition, Multimedia Encyclopaedia of S&T, The Complete National Geographic (110 years) 1988 to 1997, Training cassettes for popular computer software etc.
Current Journals & Magazines
Currently, the library subscribes to a numbers of printed academic journals and magazines in the fields of Economics, Business & Finance, and Management etc. It regularly receives a number of newsletters brought out by various research and academic institutions.??Click here to view the list.
E-Journals / Databases:
ISID has joined the ICSSR e-journal consortium for accessing JSTOR (http://www.jstor.org/) full text database since 2008. ISID is also planning to subscribe to few full text e-journals through this consortium such as
Elsevier Science Direct???Economics, Business and Finance;
EconLit Full Text; and
Wiley- Blackwell Social Science & Humanities.
Following is the list of databases available in the library:
CMIE Prowess
EPWRF On-line Data Series- 13 modules ( India Time Series-EPWRFITS)
SANSCO online annual reports
IMF e-library Statistics: IFS, Balance of payments, Direction of Trade Statistics, Government Finance Statistics and Trade & Investment.
Library In-House On-Line Databases
ISID library maintains and updates the following bibliographic and on-line databases which can be accessed through Local Area Network (LAN) and internet. The National Informatics Centre (NIC) has chosen ISID to host the NIC-ISID Centre for Exchange of Databases. The Institute???s website provides access to its databases on a round-the-clock basis to Internet users. This facility is being upgraded with High Speed NICNET connectivity which would enable faster data transfer. Presently ISID online database has been included in the??UGC???s Information and Library Networking (INFLIBNET)??Centre for wider use among universities, colleges and research institutions in India.
Index of Indian Social Science Journals

This On-line Index (OLI) enables users to retrieve the desired information from a cumulative computerised database of??245 Indian Social Science Journals??in the fields of economics, finance, management, business, health, education, sociology and a number of other social science subjects. The OLI allows users to search and identify articles using string or keyword search in the title and/or by author's name by indicating the name of the journal, title of the article, name(s) of the author(s), year and volume number, issue number, and starting page number. Attempts have been made to cover the journals from the very first issue.

Press Clippings Index (PCI)

The computerised index of??18 daily English newspapers, referred to as the Press Clippings Index (PCI), was initiated in 1990. The newspaper clippings files are categorised under??58 subject heads. These subjects cover not only economic news, but also important news and information on political, social and other developmental issues. Important news items, articles, editorials and book reviews have been maintained chronologically since 1980-81 in the form of bound volumes. Beginning from 1990, titles of important clippings in all subjects have been stored in this database. Each of the entries can be identified according to the title of the article, name of the author(s), newspaper, date, nature of clipping (article/editorial/news item, etc.) and main subject classification by simple string or keyword search.

From the year 2001 the institute started scanning the clipping images and converting them into digital format using powerful scanners. The images are then placed in the document database along with basic identifying details. Internet users can retrieve the images with the help of a powerful search utility, developed in-house, for viewing and storing/printing. Scanning of the clippings of the earlier years is under progress and ultimately the entire clippings archive will be made available online within the institute and to the Institute's registered users.
Library Users
A number of research scholars, activists, students, media persons, faculty members of colleges, universities and others research institutions use the ISID library resources directly and indirectly through the Institute's website.
Information Services
The library provides a variety of services to its users. These include reference queries, referral services, reprographic services and inter-library loan etc. It has established contacts with many national organizations for exchange of the Institute's publications and inter-library loan arrangement. The Library and Documentation Centre have a membership of DELNET (Developing Library Network) to promote the sharing of resources at national and international level.
Current Awareness Service (CAS)
To facilitate easy and quick access to its collection, a current awareness service is provided by the ISID library on a regular basis in the form of:
Contents of current periodicals through e-mail, and
The faculty members are informed through e-mail, soon after new books/reports are added to??library.
Document Delivery Service (DDS)
The library arranges to provide photocopies of limited number of pages of books, journals and press clippings to outside users on nominal charges.
Facilities
Any user of the library may use the reading room facility for consulting books, journals, reports etc. in the library collection during library hours. Outsiders are eligible to avail reading room facility on production of identity card / introduction letter from their respective Colleges, Universities and Institutes.
All Institute staff members are entitled to borrow books, journals etc. from the library collection for a specific period as per rules.
All the users can avail limited number of photocopy and printing facilities on nominal charges.
The Library collection, online databases etc. can be accessed through computer workstation provided in the library. All computer terminals are connected with internet for searching & browsing.
Training
The library remains actively involved in organizing and conducting various training programmes from time to time for the benefits of users.
Digital Library
To make sharing of documents more convenient and enable in-house users to take advantage of digital documents, like search, copy & paste and selective printing, the institute's library has taken steps to organize a digital library by using digitization library software. Currently it holds a number of full text e-documents such as annual reports of ministries, policy documents, statistical reports, reports of committees/working groups, working papers, etc. which have been downloaded from various ministries, national and international organisations. These full text e-documents are accessible only to the in-house users. The digital document section of the library are also taken the advantage of storing old/rare relevant documents/various committee/commission reports in electronic form for easy reference and sharing.
Library Software
The Library uses a package, developed in-house by the Institute's Computer Centre, for database management, retrieval and other in-house activities.
Library Timings
The library is open from Monday to Friday, 9.00 A.M. to 5.30 P.M.