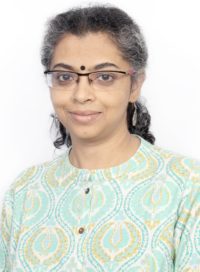 Dr. Smitha Francis
Consultant
Profile
Dr Smitha Francis is a Consultant at the Institute.
She obtained her MA from the University of Madras and Ph.D. from Jawaharlal Nehru University (JNU), New Delhi.
Her research interests relate to international trade and finance, industrial policy and industrial restructuring, impact of digital technologies on the manufacturing sector, Southeast Asian economies, and macroeconomic policy interactions under globalisation. For the last several years, she has been exploring how different processes of trade and financial liberalisation involving autonomous liberalisation of trade, FDI and other foreign capital flows, as well as legally-binding liberalisation under trade and investment agreements influence national industrialisation processes and development trajectories. She has been particularly interested in examining the interfaces between trade and FDI liberalisation, industrial policy, technological change and manufacturing sector development, and is currently engaged in analysing the global value chain (GVC) engagement of Indian electronics industry from this perspective.
Previously, she worked at Economic Research Foundation (ERF), New Delhi, the Secretariat for International Development Economics Associates (IDEAs; www.networkideas.org), and prior to that at the Research and Information Systems (RIS), New Delhi. She has also been a Visiting Faculty at the South Asian University and Ambedkar University, New Delhi. In addition, she has been a consultant in projects sponsored by the Department of Commerce, Government of India, Indian Council for Social Science Research (ICSSR), Rosa Luxemburg Foundation, Brussels, Centre for WTO Studies, New Delhi, Frederick S. Pardee Centre for the Study of the Longer-Range Future, Boston University, UN OHCHR, etc.
Areas of Interest/Specialisation
Keywords: International trade, FDI, industrial policy, Indian electronics industry, industrial restructuring, foreign capital flows, digital technologies, Southeast Asian economies, macroeconomic policy interactions under globalisation
Recent Publications
List 1. Monograph
2017, 'Towards a Progressive Industrial Policy in the Time of Global Value Chains and Free Trade Agreements: An overview with a focus on India', Rosa-Luxemburg-Stiftung (RLS), Brussels.
List 2. Articles in Edited books (Selected)
2017, ???Trade Liberalisation and Indian Agriculture: An Exploratory Analysis???, With Anirban Dasgupta and Murali Kallummal in M. P. Bezbaruah, Binoy Goswami and Raju Mandal (ed.) Indian Agriculture after Green Revolution: Changes and Challenges,
2015, ???Preferential Trading Arrangements and the Indian Economy???, in Jayati Ghosh ed., India and the World Economy, ICSSR Research Survey Volume, Oxford University Press, New Delhi, 293-336. ISBN 0-19-945894-4.
2013, ???Capital Account Regulatory Space under India???s Investment and Trade Agreements??? in Kevin Gallagher ed. (2013), Compatibility Review of the Trade Regime and Capital Account Regulations, Pardee Centre Taskforce Report, Frederick S. Pardee Centre for the Study of the Longer-Range Future, Boston University, Massachusetts, 109-120. ISBN 978-1-936727-08-7.
2004, ???Fluid Finances, Systemic Risk and the IMF???s SDRM Proposal??? in Jomo K.S. ed., 2004, After the Storm: Crisis, Recovery and Sustaining Development in Four Asian Economies, Singapore University Press, Co-authored with C.P. Chandrasekhar and Jayati Ghosh, pp. 75-97. ISBN 9971-69-286-4.
List 3. Selected peer-reviewed publications
2018 (Forthcoming), ???India???s Electronics Manufacturing Sector: Getting the Diagnosis Right???, Economic & Political Weekly.
2018, ???Evolution of Technology in the Digital Arena: Theories, Firm-level Strategies and State Policies???, Centre for WTO Studies Working Paper No. CWS/WP/200/47, Centre for WTO Studies, IIFT, New Delhi.
2013, ???India???s Comprehensive Trade Agreements: Implications for development trajectory???, Special Article, Economic & Political Weekly, August, Vol. XlVIII, No. 31, pp. 109-122, ISSN No. 0012-9976. Co-authored with Murali Kallummal.
2013, ???Changing the Investment Policy Menu???, Economic and Political Weekly, Vol. XLVIIL, No. 5, pp. 68-73.
2012, ???Transfer Pricing and Tax Evasion: Beyond the trans-Atlantic furore???, Third World Resurgence, No. 268, December.
2011, ???The ASEAN-India Free Trade Agreement: A sectoral impact analysis of increased trade integration in goods???, Special Article, Economic & Political Weekly, January 8, Vol. XIVI, No. 2, pp. 46-55.
2010, ???Foreign Direct Investment Concepts: Implications for Negotiations???, Economic & Political Weekly, May 29, Vol. XLV No. 22, pp. 31-36.
2009, ???The New Regionalism in Southeast Asian Trade Policy and Issues in Market Access and Industrial Development: An Analysis of the ASEAN-China Free Trade Agreement???, Journal of Economic Policy and Research, Vol.4 (2), pp. 82-136, ISSN No. 0975-8577. Co-authored with Murali Kallummal.