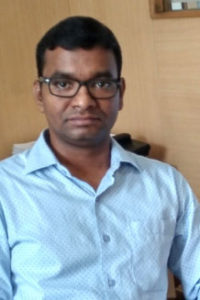 Dr. Sanjaya Kumar Malik
Assistant Professor
:??sanjaya@isid.edu.in
:??mksanjaya@gmail.com
Profile
Sanjaya Kumar Malik has Doctoral Degree in Economics from Centre for Development Studies (CDS), Thiruvananthapuram, Kerala (Jawaharlal Nehru University, New Delhi). His Doctoral study examined the technological change in textile machinery industry.
Areas of Interest/Specialisation
Innovation and Technological change, Foreign Direct Investment and Labour economics
Recent Publications
Conditional technology spillovers from foreign direct investment: evidence from Indian manufacturing industries. Journal of Productivity Analysis, 43 (2), 2015: 183-198.
Measurement of technological change in India???s textile machinery industry using the Malmquist productivity index. Margin: The Journal of Applied Economic Research, 9 (2), 2015:179-203.